Nashville, TN Outdoor Landscape Lighting Services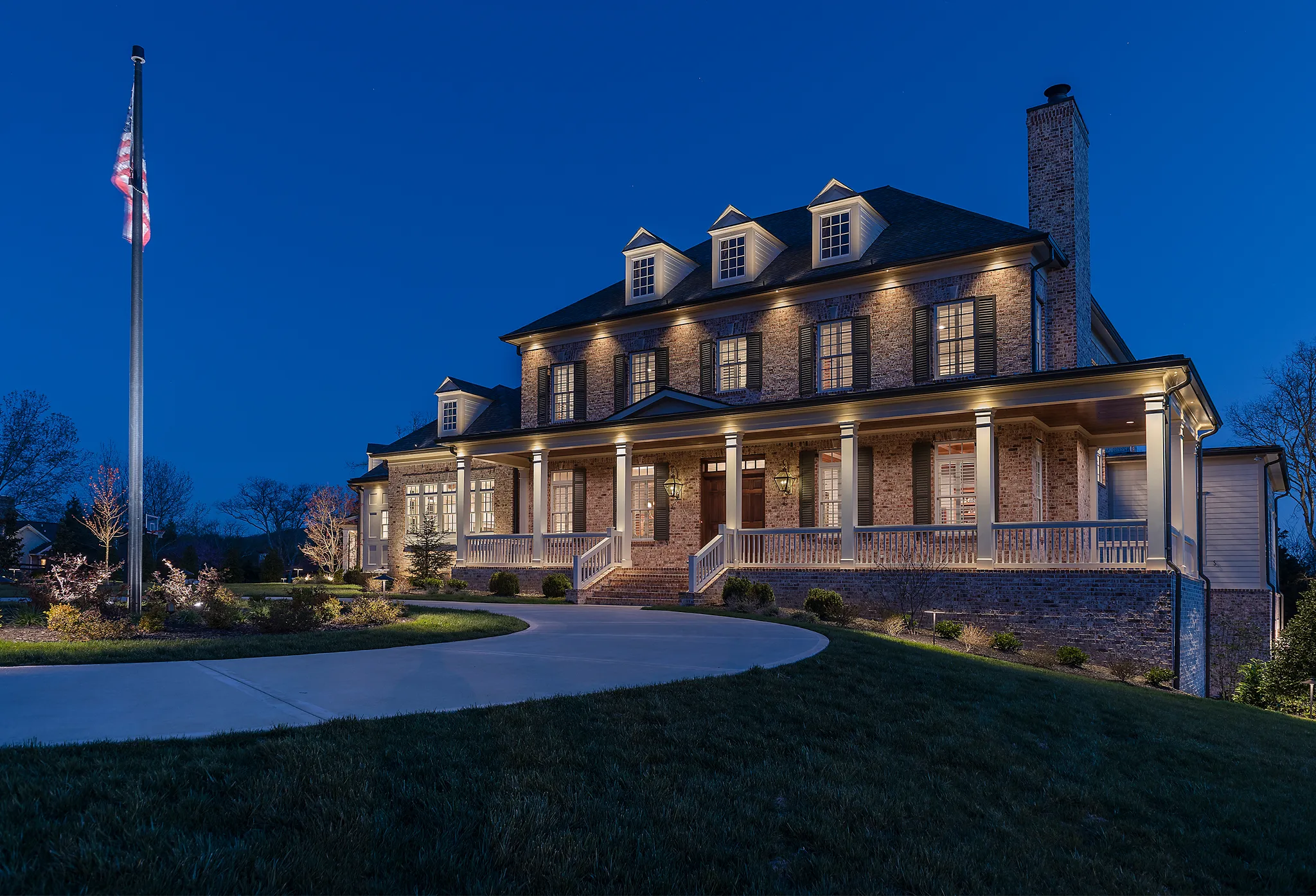 Nashville, TN Outdoor Landscape Lighting Installation Solutions
Nashville, TN landscape lights provided and installed by Lighthouse. The Light House Group offers premium lighting solutions to transform your outdoor landscape. Imagine your landscape lit with luxurious outdoor lighting installed by our professionals. Hiring a professional outdoor lighting service will not only have your lights properly installed, but installed with purpose. Our highly trained installation professionals study the landscape prior to the installation. Every aspect of your landscape is accounted for. After developing a highly thought-out display plan, our professionals then install your outdoor lights safely and efficiently. Give your local Nashville, TN Landscape Lighting professionals a call today to learn more about how we can transform your property.
Transform Your Nashville, TN Home With Outdoor Lighting Solutions
Create warm and welcoming energy for your home with outdoor lighting solutions provided by The Lighthouse Group in Nashville, TN. Nashville, TN, is home to thousands of homes. We strive to make a difference to as many of them as possible. When installing outdoor lighting, you are doing more than just installing night lights. Our premium outdoor lighting solutions bring out the character of your home. Check out our gallery on the Nashville office page. See the true difference professional outdoor lighting solutions can make to your Nashville, TN, home. Landscape lights can be mounted on trees, structures, and more. Our designers provide unique and fully customizable landscape plans for each and every Nashville, TN, client. The Light House Group looks forward to meeting you soon.
Custom Residential Landscape Lighting Installation Services in Nashville, TN
Custom residential landscape lighting solutions are installed by Lighthouse. The Lighthouse Group offers top-notch & cutting-edge landscape lighting solutions. Here in Nashville, TN, there are a few reasons to consider outdoor landscape lighting for your residential property. Having lighting solutions for your home can actually decrease the risk of crime. Luminate the areas around your home. Create a warm and welcoming ambiance with landscape lighting solutions provided by The Lighthouse Group. We strive to create aesthetically pleasing landscapes through the power of luminosity in the hours of the night. Speak to one of our local Nashville, TN, representatives today to learn more about how we can transform your local residential landscape.
LIGHTHOUSE OUTDOOR LIGHTING AND AUDIO OF NASHVILLE, TN
EMAIL THE NASHVILLE OFFICE