Belle Meade, TN Outdoor Lighting & Audio
Luxurious Outdoor Lighting Design & Installation Services in Belle Meade, TN
The Lighthouse Group is renowned for its exquisite and abundant outdoor lighting design services, catering to the Belle Meade, TN area. With a commitment to remarkable craftsmanship, our installations illuminate landscapes with a captivating blend of aesthetics and functionality. The Lighthouse Group's attention to detail ensures that every outdoor space becomes a mesmerizing work of art at night, enhancing ambiance and security. Our team of expert designers meticulously tailors each lighting design to complement the property's unique features, resulting in a luxurious atmosphere that leaves a lasting impression. Elevate your outdoor experience with The Lighthouse Group's unmatched dedication to creating breathtaking, high-end outdoor lighting solutions. 
Belle Meade, TN Custom Outdoor Sound Systems
The Lighthouse Group sets the standard for custom outdoor sound system installations in Belle Meade, TN, combining cutting-edge technology with a deep appreciation for the outdoor environment. Our expertise in audio engineering transforms outdoor spaces into auditory havens, where every lyric is delivered with exceptional clarity and precision. Whether you are hanging by the pool or patio, The Lighthouse Group tailors each sound system seamlessly with the surrounding, ensuring an immersive and unparalleled listening experience. With an eye for design and a commitment to quality, our installations deliver outstanding sound and enhance the outdoor space's aesthetic appeal. Contact us today to experience sound quality in a new way.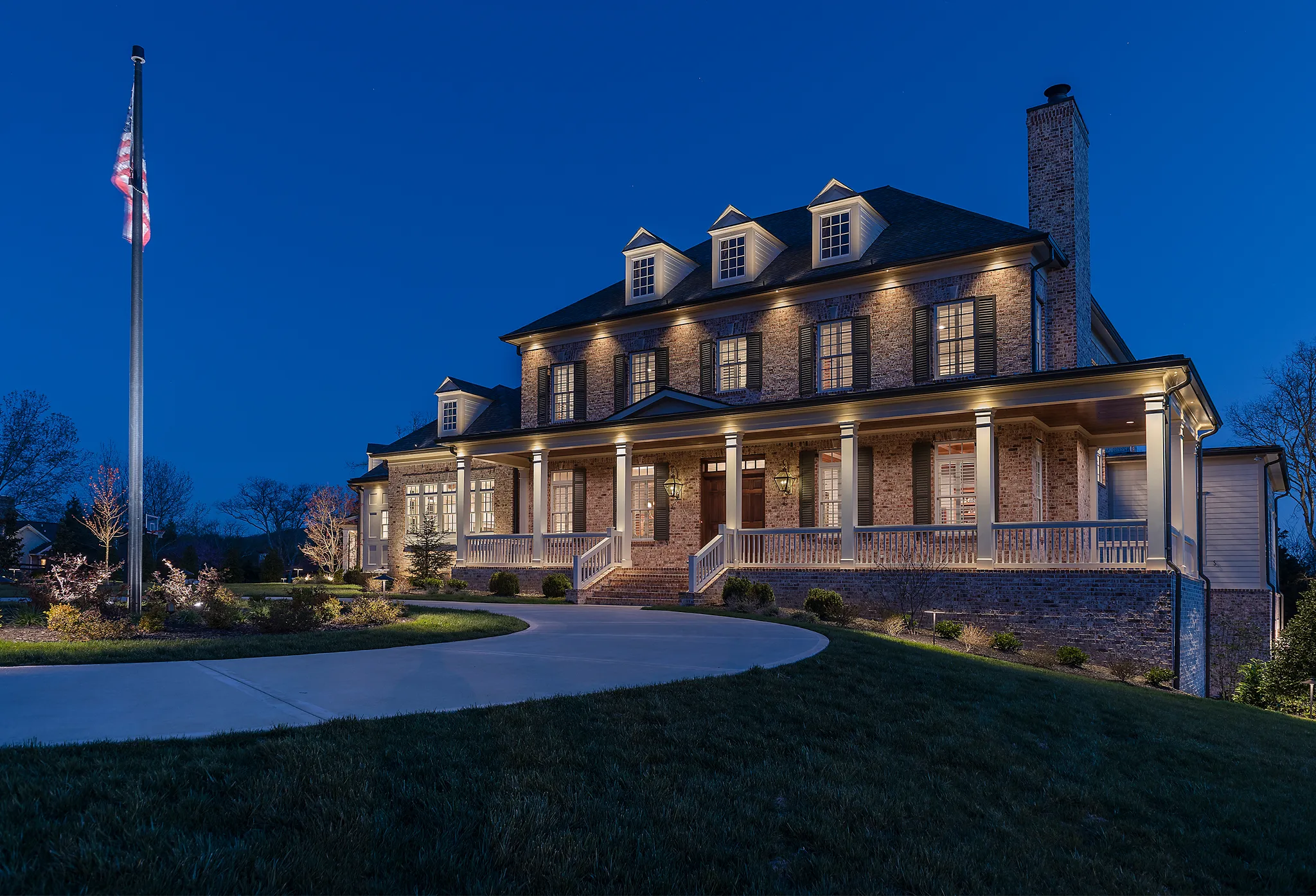 Extravagant Residential Outdoor Lighting Services in Belle Meade, TN
At The Lighthouse Group, we specialize in delivering extravagant residential outdoor lighting installations that exceed ordinary expectations. Our commitment to excellence is evident in every aspect, from the initial design concept to the final placement of premium fixtures. With an impeccable sense of aesthetics, our skilled designers know precisely how to illuminate pools, gardens, and driveways, enhancing the architectural features of your home and creating captivating outdoor spaces. The Lighthouse Group understands that outdoor lighting is not just about beauty but also about security, and our installations seamlessly blend both aspects to provide a sense of safety and elegance. Let The Lighthouse Group illuminate your property with a touch of luxury, turning your outdoor spaces into enchanting showcases of sophistication and style. 
LIGHTHOUSE OUTDOOR LIGHTING AND AUDIO OF NASHVILLE
EMAIL THE NASHVILLE OFFICE